Our English as a Second Language (ESL) program is taught by qualified and bilingual teachers who will help students develop their listening, speaking, reading, writing, and understanding of the English language.

Students in our ESL program gain English fluency and the ability to comprehend other subjects more fully, such as mathematics, science, and history. Our philosophy is that better English paves the way for greater success in all English-based classes. The reasoning behind this is that, without the ability to read and understand instructions, core classes, such as Algebra and US History, are more difficult to understand. Students who lack a solid grasp of English often feel unnecessarily overwhelmed and frustrated in a school setting where classes are taught entirely in English. Our program can eliminate this stress so that non-native English speakers may participate fully and confidently in both academic and social situations. Eligible students include those who do not speak English in their homes, international students, and any person who has trouble with English.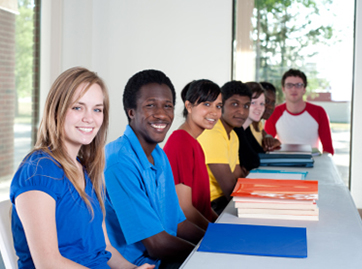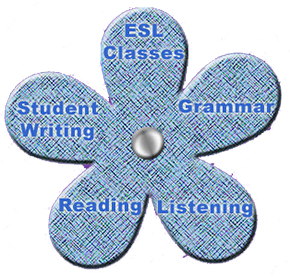 ESL programs are vital and our ESL program provides an intimate and comfortable environment that fosters intensive interaction as students learn their new language. For students with advanced proficiency, we provide one-on-one instruction to assist in pronunciation and accent reduction, as well as advanced syntax and conversation skills; thereby perfecting pronunciation/syntax and allowing students to be understood by others more easily. Advanced students will also learn more about common sayings like slang and idioms, which are important elements in English fluency, since slang and idioms are prevalent within the US, Canada, and Australia, as well as the UK, and will allow students to regionalize their language fluency. In this way, students will become more familiar with local culture, values, and society, including understanding native English speakers' jokes, enriching their understanding of the English language.

Our ESL program can be geared specifically toward what you need to master, starting at your current level of understanding. Lessons are individually designed. We will tailor your ESL program to concentrate on the areas you need most. The ability to communicate easily in English is crucial for success in today's international world, and can provide you with the edge you need to distinguish yourself from peers and competitors. Compare to other languages, why is understanding English vital? Because, in today's international world, much of what is considered our international language is English.

Our program is open to students of all ages -- children, teens, and college students, as well as adults striving to assimilate or succeed "professionally". Any student seeking greater English fluency is invited to join our program; small groups and one-on-one attention make it possible to focus on individual needs and achieve the greatest results in the least amount of time. To prepare your success, we encourage you to visit our learning center at your earliest convenience.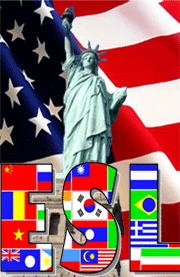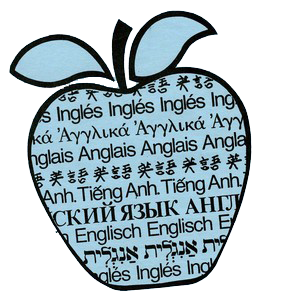 English as a second language (ESL), English for speakers of other languages (ESOL) and English as a foreign language (EFL) all refer to the use or study of English by speakers with different native languages.