We periodically offer FREE seminars for parents and students who would like updated information for college preparation.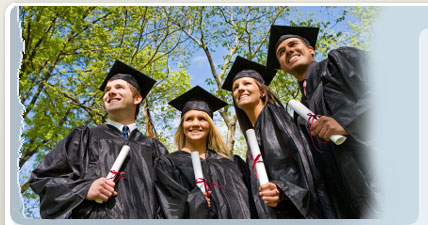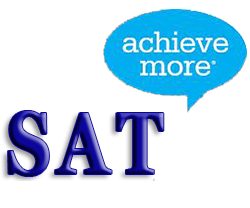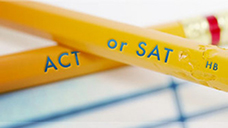 Topics: How to prepare for the SAT/ACT
Time: Saturday 9/24/16, 1 pm - 2 pm
Location: Parsippany PAL
33 Baldwin Road, Parsippany, NJ 07054
Tel: (973) 335-0555
Come to a free seminar where you will learn everything you want to know about how to prepare for the SAT & ACT. Learn preparation schedules, study strategies, and essential tips to make the most effective use of your limited time. Let our knowledge become your free guide.

This seminar will be presented by an excellent SAT verbal teacher, a practicing attorney, and an experienced high school math teacher who holds a master degree in math.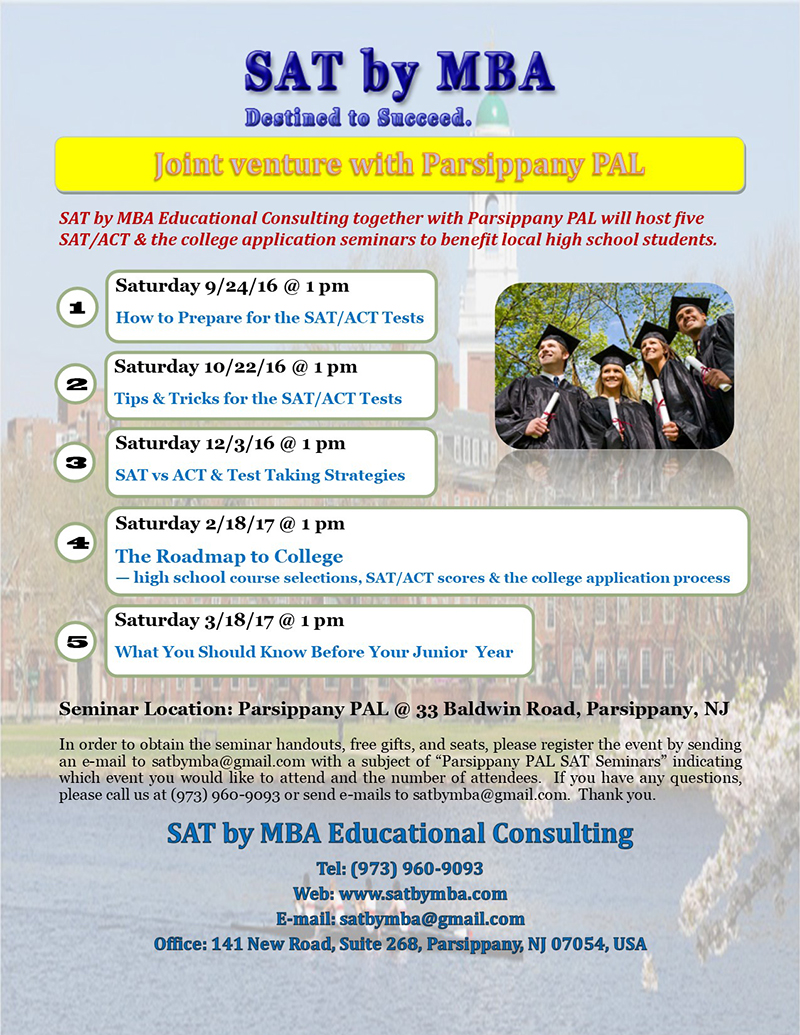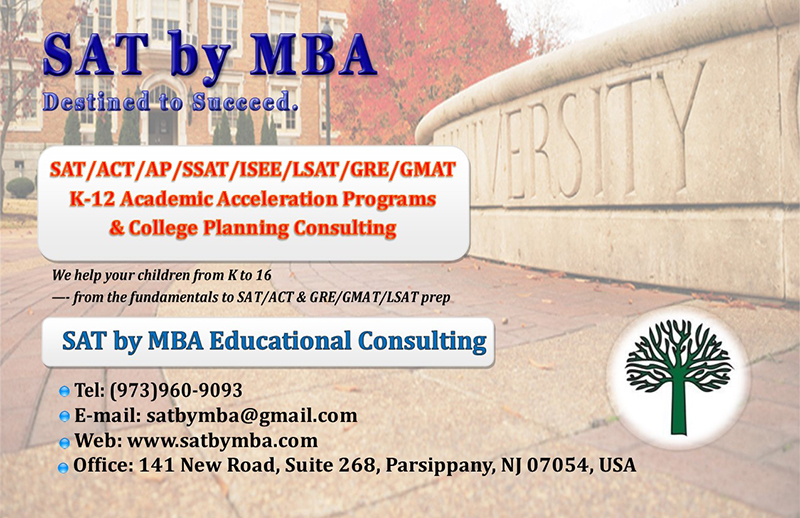 If you have any questions regarding this event, you may contact SAT by MBA Educational Consulting at (973) 960-9093.